Sign In
Request Access
account_circle
Account
expand_more
expand_less
Public Relations
To promote a positive image of military service, JAMRS coordinates a series of public affairs initiatives. These initiatives are designed to increase the relevance and visibility of the Military while also improving the public's understanding of military service.
FUTURES magazine gives high school juniors and seniors an engaging and informative glimpse of military life and the employment opportunities available across the Armed Forces.
In each annual issue, in concert with the Services' recruiting commands and the advertising agency MullenLowe, JAMRS identifies interview subjects and story ideas, and supplies all content and design.
FUTURES magazine is distributed to approximately 92 percent of public high schools nationwide and 100 percent of Department of Defense (DoD) high schools worldwide.
The FUTURES Instagram account is an inside look at the Service members featured in the magazine as they serve, work, and enjoy off-duty activities. Follow FUTURES @futuresmag on Instagram to see these stories.
Download digital versions of FUTURES Magazine:
View cover art for past issues of FUTURES Magazine: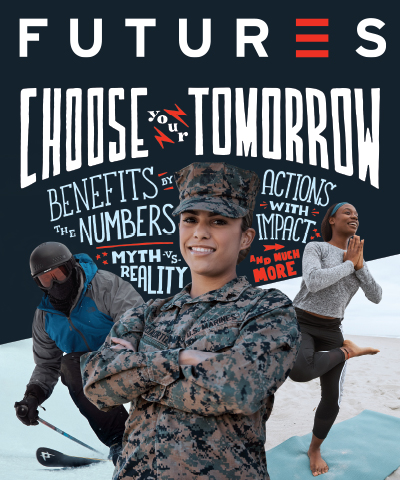 FUTURES 2020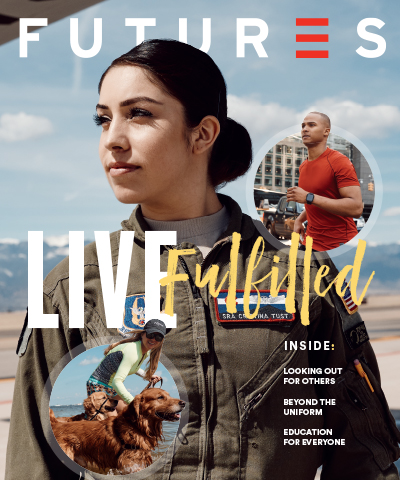 FUTURES 2019
FUTURES 2018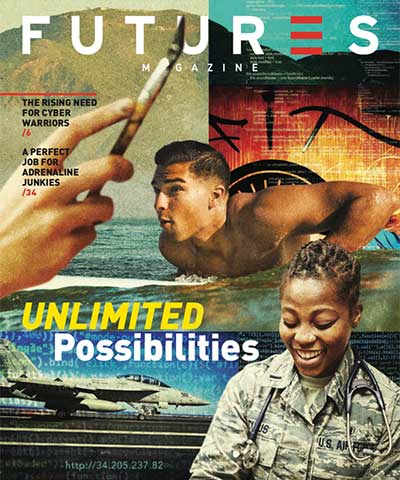 FUTURES 2017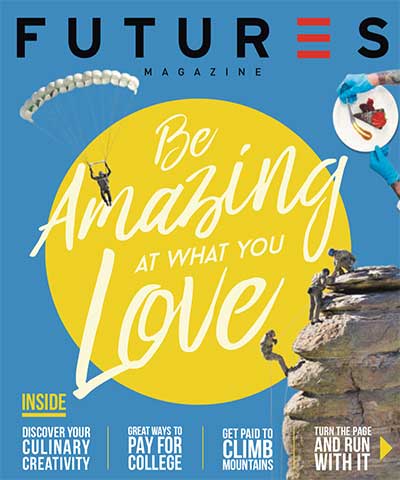 FUTURES 2016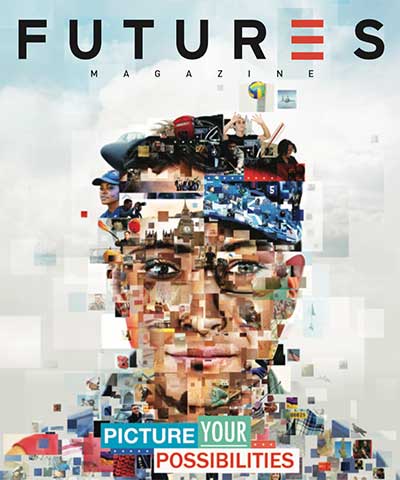 FUTURES 2015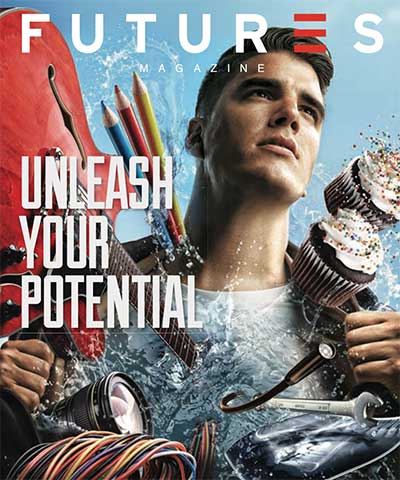 FUTURES 2014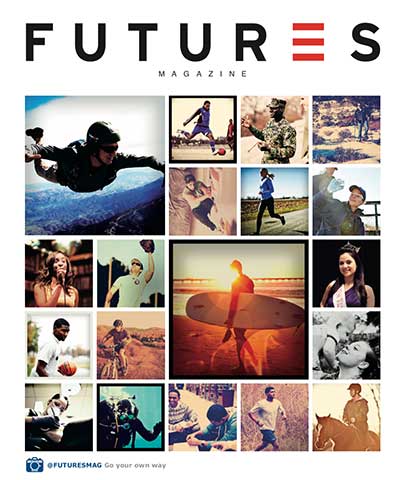 FUTURES 2013